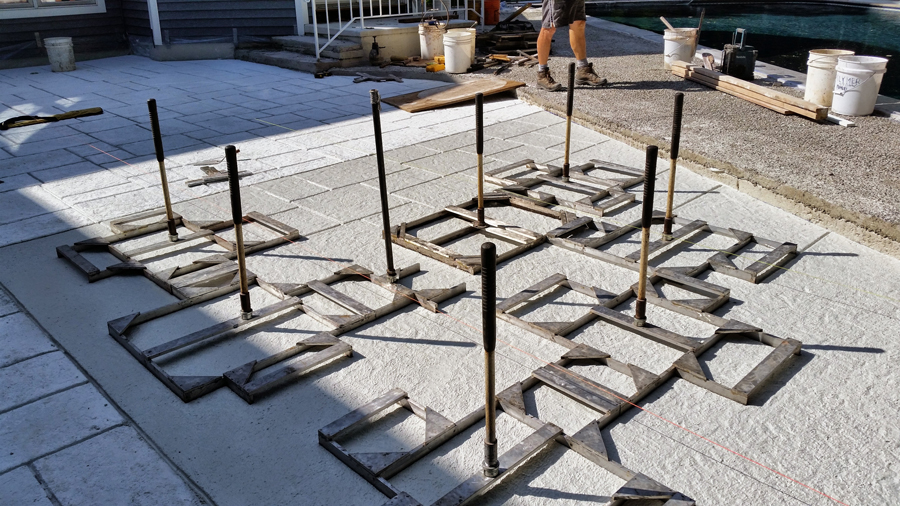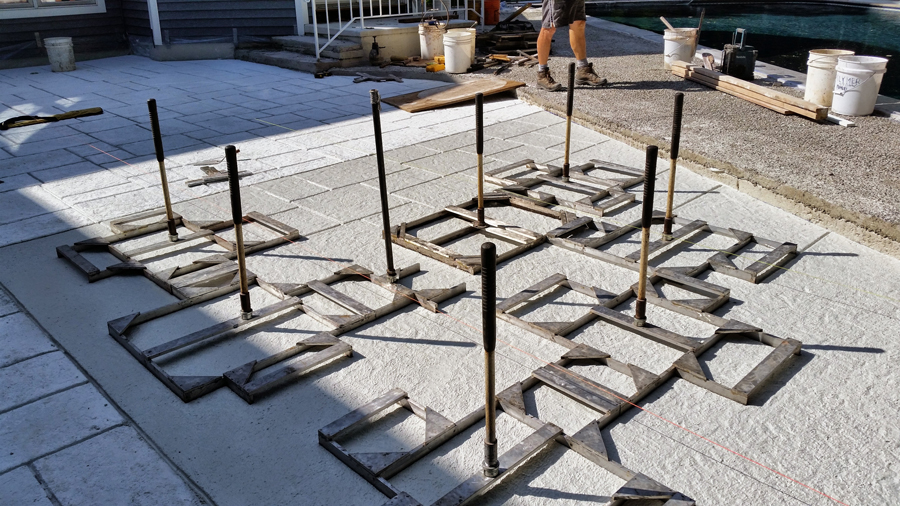 Things to Consider When Constructing A Patio
Patio construction and installation is a daunting task, but most homeowners love having a patio in New Jersey. There are different ways of constructing a patio and if you want to obtain the best results, you should obtain the services of a patio expert. In some cases, the construction process is very simple in such a way that some homeowners can build a patio without much difficulty.
The first thing to consider in constructing a NJ patio is the condition of the area you are living in. Laying stone, brick and pavers is a common way of constructing patio – but stamped concrete patios are becoming the preferred choice among many homeowners. If you are planning on laying paver stones for a patio, first you need to consider how to properly level the ground so that the stones will sit firmly on the place. This is ideal for natural, rustic settings while allowing runoff water to drain.
On the other hand, if you do not have any idea about NJ patio construction the best thing to do is to hire the services of professionals who can do the job for you. The good thing about hiring a professional patio company is that you have nothing to worry about regarding the materials and tools needed to build a patio. As soon as you request their services and discuss with them what you want, they will bring everything during the agreed time of constructing the patio.
Likewise, our experts utilize a unique process of constructing the patio in New Jersey and they can do it step-by-step that is why you can expect for the best results. There is no need for you to supervise while they are doing the job because they know exactly what they are doing. Another thing to consider in hiring professional patio installation services is for the maintenance of the patio. Obviously, cracking and fissures can occur overtime – thus the need for maintenance. This can be distracting, especially if you do not have time to maintain a patio yourself.
Getting patio maintenance services can be a great help in maintaining the cleanliness of the patio so that the appearance will be preserved for years to come. Aside from repairing patio cracks, removing stains is another task in maintaining a patio in New Jersey. Otherwise, it will make the patio look untidy and dull. That is why as much as possible the stain should be removed while it is still fresh as it can be eliminated by scrubbing off with water and soap. However, if the stains are difficult to remove, then an expert's patio maintenance service may be the best option.
Patio repair is needed in case the brick pavers sink, become loose or crack over time. If the homeowner is not handy, calling a NJ patio contractor ensures that the repair will be done properly. Repairing the concrete, bricks or the stone overlay involves a process that only patio experts can do without any hassle. Otherwise, if someone performs the patio repair who has no idea or skills of doing it, most likely the problem will not be resolved correctly.
Seeking professional patio installation services to construct a patio and resolving any other concerns is a good idea that every homeowner should consider. That is why if you are living in nearby areas of New Jersey you have nothing to worry about because you can easily find NJ patio contractor who can do the job well.